"Space Rescue Systems" Ltd. participated in the 14th International Forum on Industrial Safety and conducted a demonstration of SPARS® for 350 forum guests (St. Petersburg, May 2016).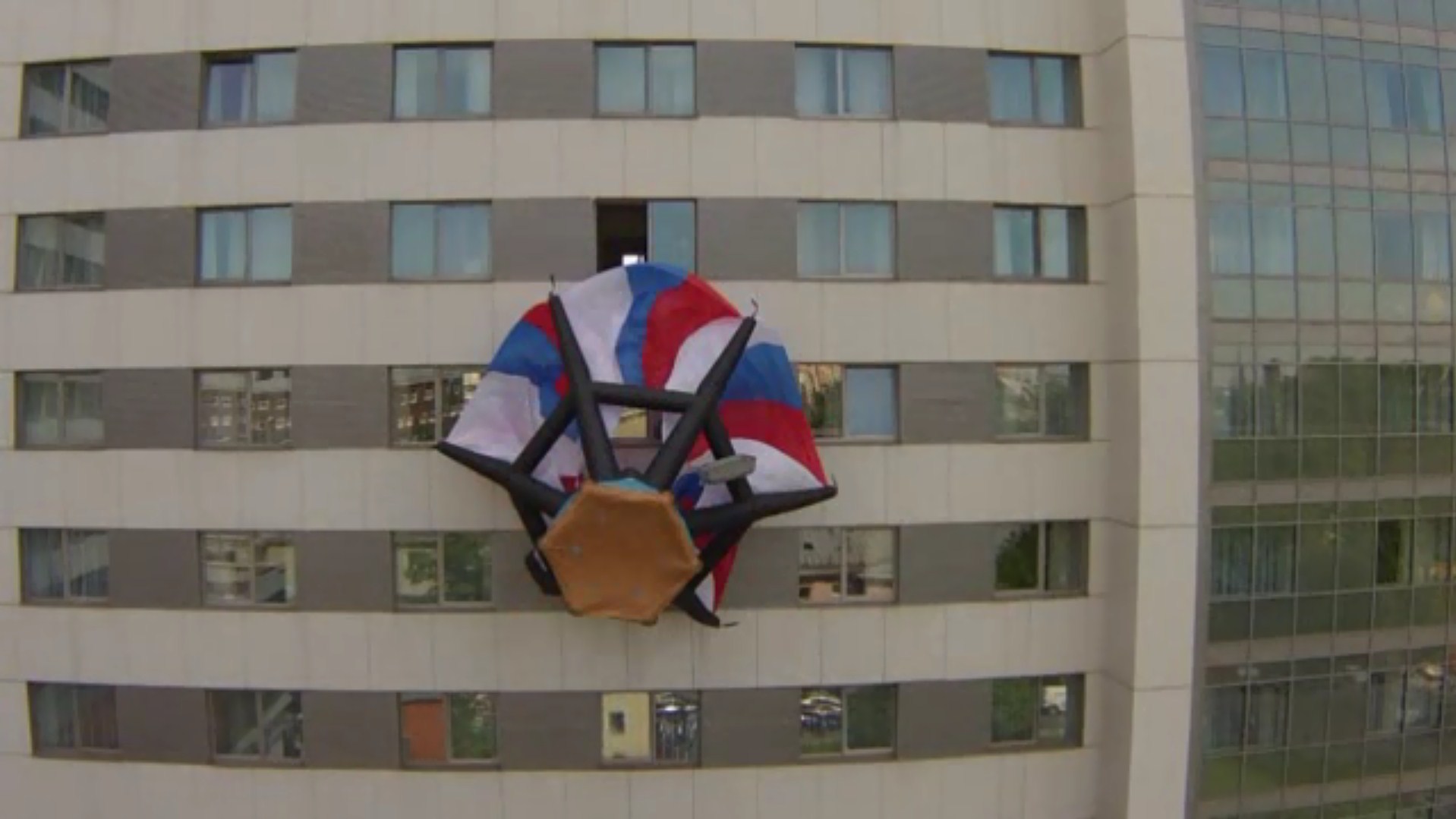 See more videos:
14th International Forum on Industrial Safety was held on May 24-27, 2016 in St. Petersburg.
This year's conference brought together leading experts from 13 countries: Russia, the United States, Belarus, Ukraine, Italy, India and others.
At the plenary session of the forum, "SRS Ltd." held a unique demonstration of self rescue vehicle for emergency evacuation from high-rise buildings in an emergency – SPARS®.
SPARS® Real Escape/Descent was carried out from Holiday Inn Moskovskie Vorota in front of an international audience of 350 participants of the Forum.